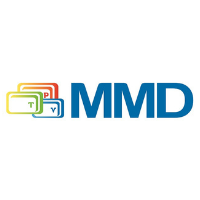 Amsterdam, February 4, 2021 – The latest addition to Philips Monitors B Line is the new Philips 243B1JH (23.8″ / 60.5 cm diag.), a powerhouse of features for comfortable and secure productivity. This Philips monitor offers hybrid USB docking to simplify connections: one USB dual mesh cable with Type C and A connectors delivers video, Ethernet, power-charge (up to 100W) and DisplayLink. This is the ideal solution for those looking for a monitor that ensures comprehensive connectivity, comfort, and security – whether it's for complex set-ups, crowded offices, or co-working open-plan spaces.
Simple and full connectivity
A workstation should be simple, comfortable, and organized. That's why Philips Monitors USB Docking delivers universal port replication for an easy, complete, and clutter-free connection. The Philips 243B1JH features hybrid USB Docking with both USB-C and USB-A ports. USB-C is a slim, reversible connector that allows easy one-cable docking, fast data transfer, and laptop power recharging directly from the monitor (with power delivery up to 100W). USB-A with DisplayLink enables virtually any latest notebook usage. But there's even more: the built-in RJ-45 Ethernet ensures greater data security and DisplayPort-out easily allows daisy chain set-ups. DisplayPort-out makes it possible to connect other high resolution displays with just one cable from your first display to the PC, which helps create a clean desktop without the hassle of cable and wire clutter: an organized space fosters and reflects an equally organized mind.
Performance and security
The Philips 243B1JH optimizes the viewing experience. It features an IPS LCD display that ensures wide viewing angles of 178/178 degrees and crisp images with vivid colors, color accuracy, and consistent brightness. This is particularly crucial when working in teams in front of a single monitor: it's possible to perfectly view the display from almost any angle, without compromising on image reproduction. For a more comfortable viewing experience and user wellbeing, this model also includes Philips LowBlue Mode setting and Flicker-Free technology, and is TÜV Rheinlend certified as well.
The new Philips 243B1JH monitor is also the right choice for those who want a bit more security: The latest pop-up webcam is equipped with advanced sensors for Windows Hello™ facial recognition, which conveniently allows users to log into their Windows devices in less than two seconds (three times faster than a password).
Green at heart
Like the entire B Line, this model meets a multitude of environmental standards and certifications such as EnergyStar 8.0, EPEAT[1], TCO Certified Edge, and RoHS. The built-in PowerSensor detects the user's presence and adjusts the monitor's brightness in response (reducing monitor brightness when the user steps away), leading to longer monitor life and energy savings of up to 80%. In addition, the monitor is equipped with a LightSensor that automatically adjusts picture brightness to fit the lighting conditions in the room, with minimal power consumption.
The Philips 243B1JH monitor is available from February with an MSRP of €419.
[1] EPEAT rating is valid only where Philips registers the product. Please visit https://www.epeat.net/ for registration status in your country.