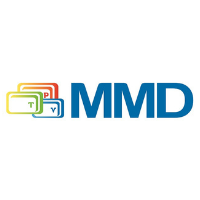 Amsterdam, February 15, 2021 – One of the greenest monitors of Philips Monitors B Line is here: Philips 242B1G (23.8″ / 60.5 cm diag.), designed for sustainable productivity and addressed to ecologically-minded professionals. This eco-friendly monitor delivers a new level of power saving in addition to ease of use and visual comfort (the IPS panel delivers full color images and wide viewing angles), assuring peak performance every day while respecting the environment.
Energy-efficient productivity
The new Philips 242B1G delivers substantial energy savings thanks to a super-energy-efficient design that makes this model perfect even for complex set-ups. More specifically, its power-efficient features use new LED backlight technology that maintains brightness and color while using significantly less energy. The monitor is also equipped with an array of other power-saving technologies, such as PowerSensor, LightSensor and 0-watt hard power switch.
PowerSensor detects user presence or absence via harmless infrared signals and automatically reduces monitor brightness accordingly, helping to save up to 80% energy costs. LightSensor technology senses ambient light and consequently adjusts screen brightness. Another important feature that makes this monitor especially effective at reducing users' carbon footprint is the Zero Power Switch. At the flick of the 0-watt hard switch, users can completely cut off their monitor from AC power, resulting in zero power consumption. And that's not all…
Green inside out
True eco-conscious users demand eco-friendly and sustainable materials to effectively reduce their carbon footprint and promote circular consumption. This model is the ideal choice for them. Composed of 85% post-consumer recycled plastics and boasting a TCO Certified Edge, the Philips 242B1G is entirely free of harmful substances such as mercury, halogen (to minimize environmental impact), and PVC/BFR. In addition, all of this model's packing materials are 100% recycled and it meets major international standards such as EnergyStar 8.0, EPEAT[1], and RoHS.
Comfortable visual
The Philips 242B1G is equipped to meet a highly comfortable productivity standard. That's why it features IPS technology for beautiful colors and sharp images, perfect for numerous tasks from photo editing to web browsing to professional applications that need color accuracy and consistent brightness. IPS displays also use advanced technology that provides extra-wide viewing angles of 178/178 degrees, which is particularly useful when working in teams.
For users' comfort, especially those who spend many hours in front of the monitor, this model includes three easy-on-the-eyes features to minimize eye strain. LowBlueMode reduces harmful shortwave blue light, while FlickerFree regulates brightness and reduces flicker for more comfortable viewing. EasyRead completes the offer for a paper-like reading experience.
The Philips 242B1G monitor is available from February with an MSRP of €209.
[1] EPEAT rating is valid only where Philips registers the product. Please visit https://www.epeat.net/  for registration status in your country.