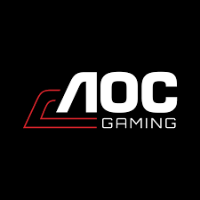 From the global #1 gaming monitor brand
Amsterdam, 28 January 2021 – AOC, the leading gaming monitor brand in the world, is recognised by the gaming scene with its impressive monitors, like the ones from the G2 and AGON series. Now, AOC introduces a new product category: gaming accessories including mice, mouse pads, and true mechanical and mechanical-feel keyboards. The new products are organised in three segments to cater various needs: entry-level (200-series) GK200 keyboard and GM200 mouse, mid-level (500-series) GK500 keyboard and GM500 mouse and finally, the competitive, esports-level (AGON 700-series) AGK700 keyboard, AGM700 mouse and AMM700 mouse pad.
Gamers know that to gain the upper hand in the competitive battlefield, not only skills but also the right equipment are key to success. AOC gaming monitors with high refresh rates and low response times deliver fast visual feedback so gamers can react swiftly. The perfect combo comes with the new keyboards and mice which allow gamers to be unhindered with their inputs and their actions translate to the game world as accurately and as quickly as possible.
"Ever since AOC entered the realm of gaming, we have strived to create the best products on the market. Being #1 in gaming monitors, we are dedicated to expanding our success story even further. As such, we are excited to introduce highly customisable and proficient gaming equipment, perfectly aligned with the rest of AOC's products." says Stefan Sommer, Director Marketing & Business Management at AOC International Europe.
Superior gaming keyboards
AOC's gaming peripherals cater all gamers' needs, regardless the budget or requirements they might have. The entry-level gaming keyboard GK200 features 25-key rollover, which means that 25 keys can be pressed at once and will be registered without any ghosting. A rainbow effect RGB illumination, metallic cover completes the gaming flair and a detachable wrist rest offers comfort, adding a little extra enjoyment to your gaming experience. Additionally, the GK200 is equipped with membrane switches providing a "mechanical keyboard" feel. Being spill-resistant, gamers will feel safe if they accidentally tip over their favourite drink in the heat of a battle.
The mid-tier GK500 is equipped with Outemu Red/Blue mechanical switches, n-key rollover (no limit on simultaneous key presses) and 100% anti-ghosting. All 104 keys are programmable via the included AOC G-Tools software. The GK500 also boasts 5 macro keys for gamers to bind their custom keys for quick access and a magnetic, detachable wrist rest to increase comfort for long gaming sessions. The aluminium top cover and switches guarantee this piece to be a durable companion in game battles. The keyboard is also equipped with RGB illumination, supporting 16.8 million colours and a wide variety of lighting effects, all customisable with the G-Tools software.
The premium AGON keyboard AGK700 includes 115 high-quality Cherry MX Blue/Red switches for a better audible and tactile feedback, also featuring n-key rollover and 100% anti-ghosting. It sports a USB pass through (1x USB 2.0) and headset connections, as well as a sleek, round volume wheel in the aggressive red that gamers know and appreciate from AOC's AGON monitor line-up. The aluminium body of the AGK700 is sturdy for high-energy competitions. All keys are programmable, and the custom keyboard layout can be recorded on-board. So once set-up, the profiles can be selected without the need of the G-Tools software.
The AGK700 also comes with a magnetic, detachable wrist rest with a leather finish for an extra premium feel. Dedicated macro keys allow the keyboard to control the gaming modes (RTS, FPS, Racing) and RGB illumination on (supporting) monitors, bringing the whole AGON ecosystem together. The light synchronisation allows the whole set up, from the monitor to the mouse, keyboard and mouse pad, to pulse with colour in unison.
Both, the AGK700 and GK500 include an extra set of W, A, S, D keys, and a braided USB cable with a gold-plated connector (USB 2.0 Type A).
High precision gaming mice
AOC's new peripheral line-up also includes gaming mice in three variants, all boasting high-quality Pixart optical sensors. All three mice support 1000 Hz sampling rate and 1 ms polling rate.
The AOC GM200 is a right-handed mouse with six buttons and Pixart 3519 sensor (4200 real DPI, 48 IPS and 10g). For more precision, the DPI toggler button enables a quick switch between 800-1600-2400-4200 DPI. Its reliable left and right buttons (LMB and RMB) are rated for 10 million clicks. The mouse can be illuminated with 12 colours and they change depending on the DPI setting and RGB breathing effects.
AOC GM500 is ambidextrous (suited for left or right-handed use) and features a Pixart 3325 sensor supporting 5000 Real DPI resolution, 100 inches/sec tracking speed and 20g acceleration to be able to track accurate and fast movements. For increased durability, high-quality Omron switches with 50 million keystroke lifetime are built into the left and right buttons. All eight buttons of the GM500 are programmable, thanks to the AOC G-Tools. With this software, the built-in RGB LED is also fully customisable (16.8 million colours, 3 light speed options, 4 light effects) and in addition it can be synchronised with other AOC gaming devices.
AOC's premium AGM700 is also a right-handed mouse, with features that allow increased customisation. The Pixart 3389 sensor is capable of 16000 Real DPI resolution, 400 inches/sec tracking speed and 50g acceleration to match competitive gamers' swift movements. The left and right buttons feature Omron switches with a lifetime of 50 million actuations. With the on-the-fly DPI switch, users can switch between DPIs easily. Additionally, with the dedicated DPI sniper button, a lower DPI can be selected with a single button to track opponents more easily, especially helpful when sniping in shooter games. The weight of the mouse can be fine-tuned with five included weights (5g per unit) to achieve optimal ergonomics. To increase the flair, the AGM700's customisable RGB LED offers 16.8 million colours which can be synchronized with other AOC peripherals. All eight buttons of the AGM700 are customisable via the AOC G-Tools software, and 3 custom profiles can be recorded on-board through the mouse so it can be used in other PCs without the software.
Both the AGM700 and GM500 come with a 1.8 m braided USB cable and gold-plated connector.
A solid base
The AMM700 mouse pad accompanies the keyboards and mouse of the AGON series and rounds up the whole package. The micro-textured cloth surface offers easy movement and provides an accurate tracking surface for the gaming mice to move on, while the anti-slip rubber base makes sure the mouse pad doesn't move unintended. The surrounding RGB LED can be customised with 16.8 million colours, features 4 lighting effects, and can be synchronised with the other AOC peripherals/monitor via the G-Tools software, thanks to the 32-bit micro-controller unit.
With the new AOC gaming peripherals, AOC perfects its portfolio to create more complete and more aligned gaming set ups, while bringing the gaming experience to a whole new level.