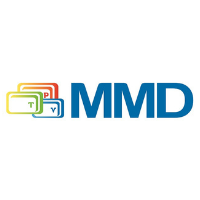 Entertainment at your desk
Amsterdam, November 18th, 2020 – MMD, the leading display specialist and brand license partner for Philips monitors, announces two new monitors in the brand-new Philips E Line for PC Gaming: the Philips 242E1GAEZ monitor (23.8″/60.5 cm diag.) and Philips 272E1GAEZ monitor (68.6 cm), after the launch of Philips 242E1GAJ and Philips 272E1GAJ monitors earlier this fall. With the height adjustable stand to maximize the viewing comfort, these two models mix entertainment-focused features with ergonomic ones to ensure the ideal viewing experience.
Monitors are no longer a commodity for simple tasks, but "a daily companion" for multiple activities, making life easier and more pleasant. The new displays launched today represent a perfect blend of features that can be highly appreciated by the youngers and self-employed, supporting them in real life for working and studying, but also the virtual life for the most complete entertainment: gaming, getting in touch with people on Social Media, watching videos and much more.
The best PC gaming experiences
No compromises are allowed in gaming, and no gamer should settle for less. Every gameplay must be supported at best and as fluid as possible, and with vivid and crystal images, the focus can be solely on the action. Philips 242E1GAEZ and Philips 272E1GAEZ monitors feature AMD FreeSync™ Premium which guarantees high refresh rate, low framerate compensation and low latency to every gaming sessions. Thanks to their 144 Hz refresh rates and the 1 ms (MPRT) fast response, these two models offer a quick and lag-free image that will enhance players in giving their best in games where speed is pivotal, such as racing, action and shooters.
Delivering life-like visuals
Image delivering is crucial for Philips 242E1GAEZ and Philips 272E1GAEZ monitors and so it is for entertainment. They feature the Ultra Wide-Color Technology to deliver a wider spectrum of colors, providing images more life-alike, with more natural-looking greens, brighter reds and deeper blues. SmartContrast, on the other hand, assures rich black details. Gamers can now personalize their visuals in their own will even more thanks to the optimized SmartImage game mode, ensuring best performances.
For any daily task
Philips 242E1GAEZ and Philips 272E1GAEZ monitors feature a VA LED display that uses an advanced multi-domain vertical alignment technology for bright images and so gives you a 178/178-degree extra-wide viewing angle. This feature helps you in handling any work task very easily, but also in having a great view when browsing the internet and working with graphic applications. If you tend to spend almost all day in front of the screen, these monitors have ergonomic features that will help: with the height adjustment of 100 mm and Tilt of -5/20 degree, you can find your most comfortable position with ease; moreover, your eyes will benefit of both the Flicker-Free technology and LowBlue Mode.